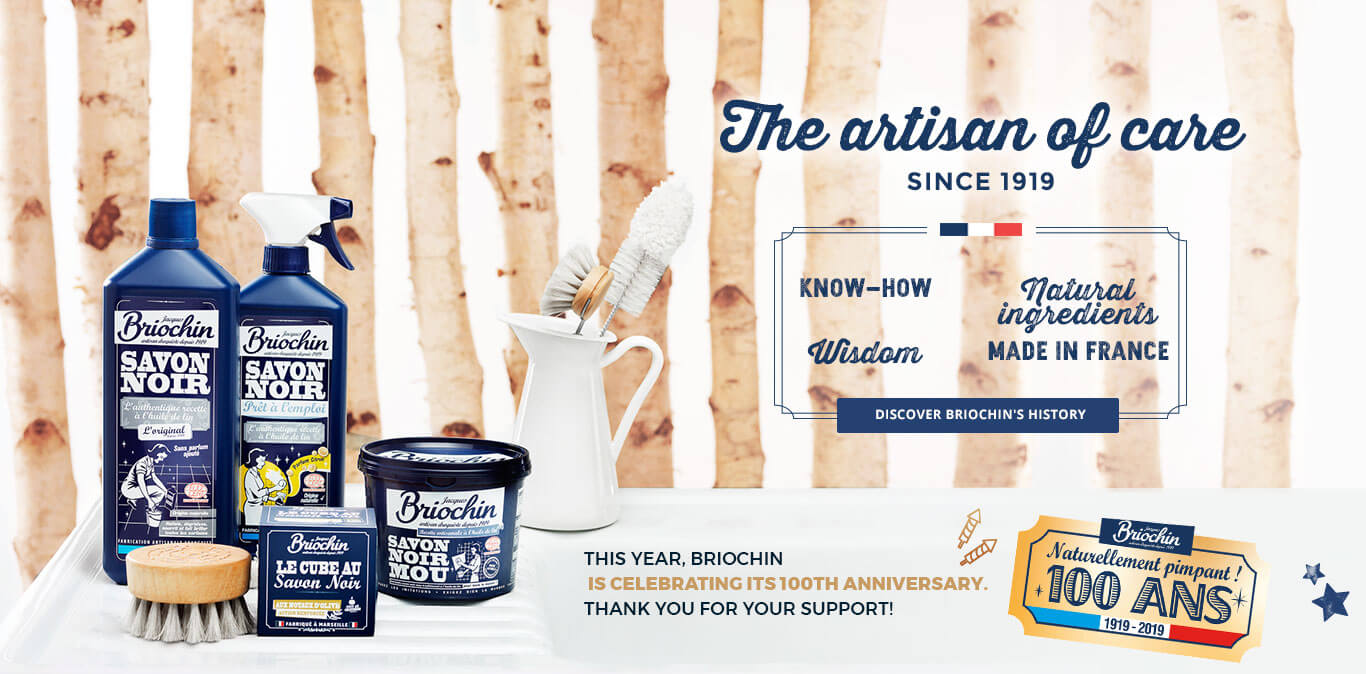 From home care to body care
All the know-how
of yesteryear
in personal care... naturally
Briochin,
A long story of soap.
Our story began in 1919 with Raoul Renaud, a wax merchant, travelling the Breton roads in his van.
He manufactured and sold high-quality soaps and cleaning products for professionals under the brand name Le Briochin.
This hundred-year-old know-how is reflected in our range of products, from traditional solutions for your home (black soap, bicarbonate of soda, etc.) to authentic natural treatments for your well-being (traditional body care).
See the video
Authenticity is our trademark
Consumers want fewer and fewer chemical products. Since 1919, we have been keeping
the know-how of the French artisan chemist alive by developing natural products,
containing no unnecessary constituents.
From our original little shop to our current factory, we have always manufactured
and sold effective products and wish to share our tips and tricks.
Know-how is about knowing how to use common sense
Our formulas created many years ago have never been so modern. We are constantly
innovating to offer you traditional products based on simple, healthy ingredients
that have been proven to be effective.
We do not claim to work miracles. Our product lines are natural and effective, and
our trade secrets have been passed down through the generations.
Tips and advice
Make your kitchen shine: how to clean your kitchen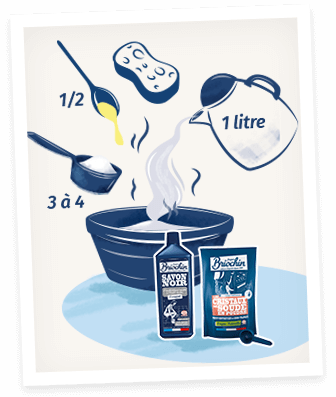 How to care for your white sneakers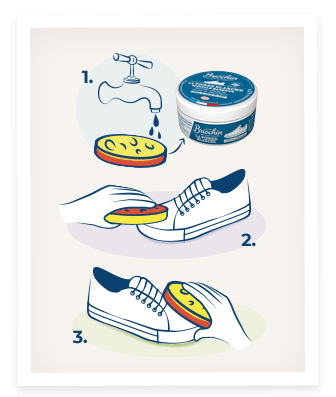 How to care for your wood decking